Here's how you get the embed code for your customizable Stationista html5 player.
Configure the HTML5 Player
If you didn't configure and publish the player yet, you'll click on the small + next to CHANNELS in the left menu, choose a display language for the HTML5 Player channel and click on ADD CHANNEL.
Now, adjust the design of your player and click on PUBLISH.
Choose an episode
Choose the episode, which you want to be played in the html5 player. The episode has to be published!
Then click on SHARE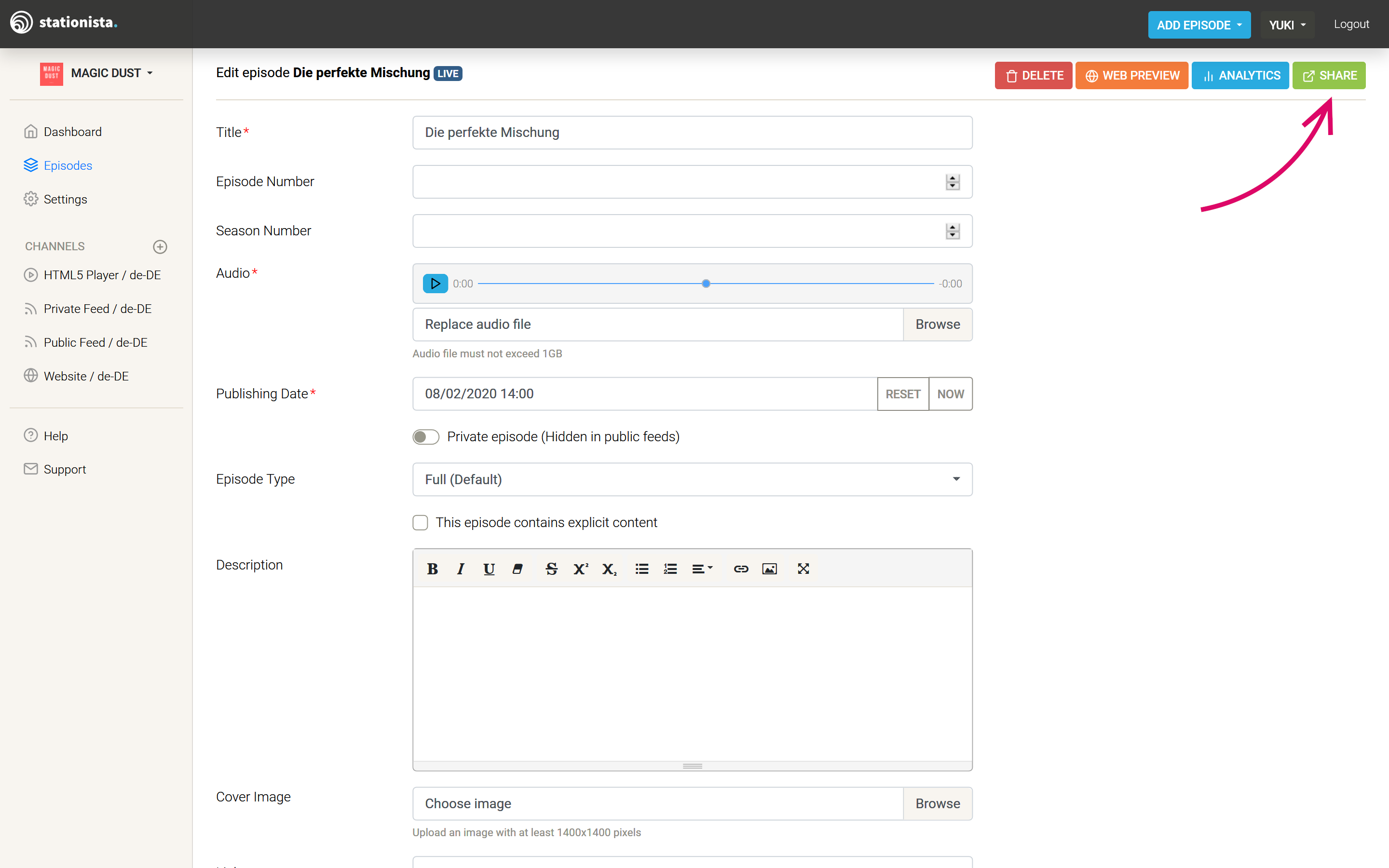 Copy Embed Code
With a click on COPY you'll get the embed code for your HTML5 player or HTML5 mini player and can paste it into your favorite CMS.