You have published your podcast with Wordpress or with another podcast hosting company and want to import your show at Stationista? No problem at all 😃
Click on New Project and check that you are authorized to import the podcast.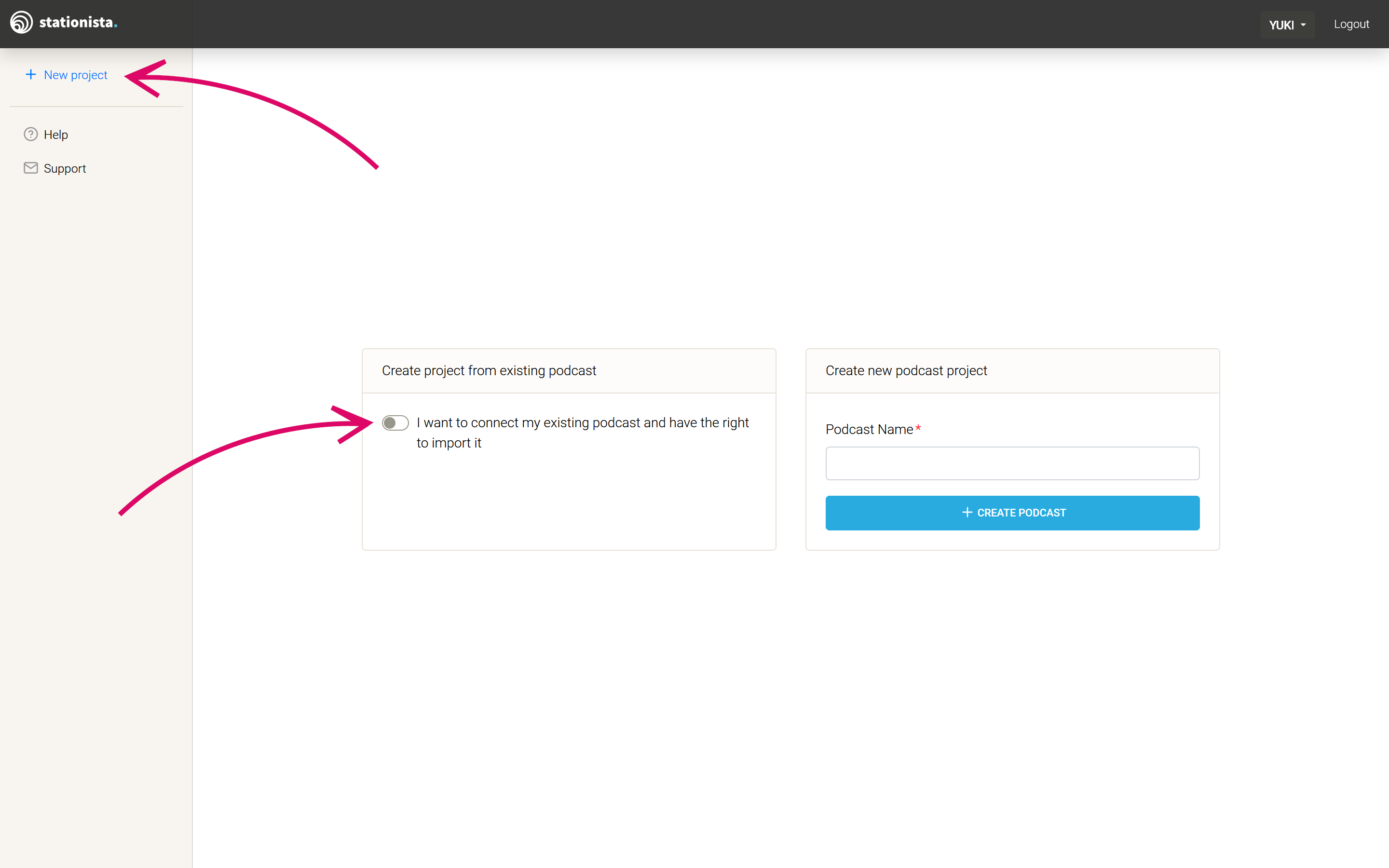 If your podcast is already available at Apple Podcasts, you may simply search for its title. Otherwise paste your RSS feed url into the text field. Next you choose your podcast from the search results and click on it.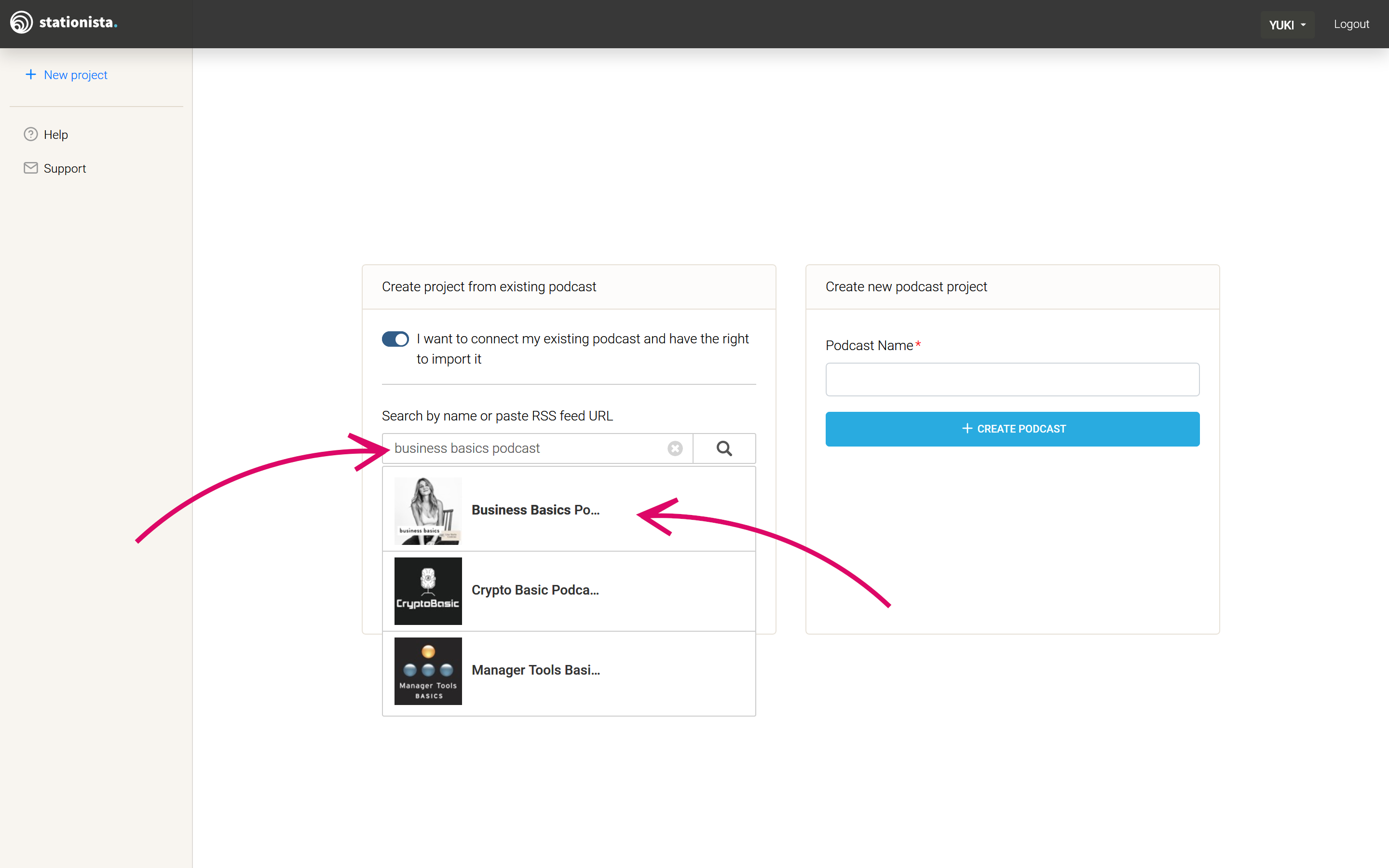 By clicking CONNECT PODCAST the import process starts.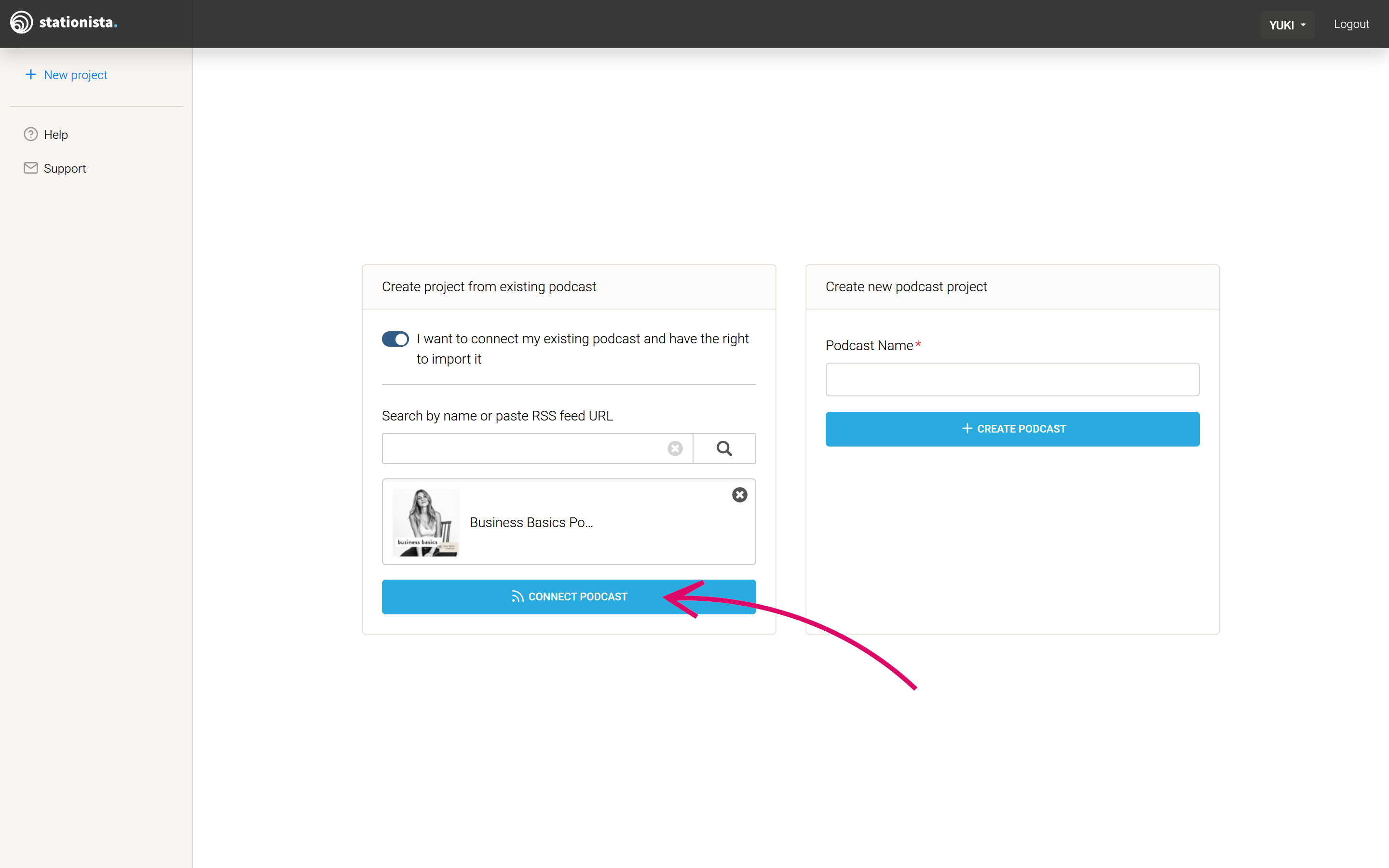 You'll see how many episodes will be imported and how many of them are currently processing. The numbers will be updated automatically, so you can keep the window open and wait for the import to finish. The processing may take up to several hours depending of the number of episodes your podcast show has. If you are in a hurry, drop us an e-mail.