Last updated at 12 May 2021
How do I create a Headliner video?
With Stationista's Headliner integration you'll create podcast video previews in the blink of an eye.
Choose an episode
Choose the episode, which you want to be played in the html5 player. The episode has to be published!
Then click on SHARE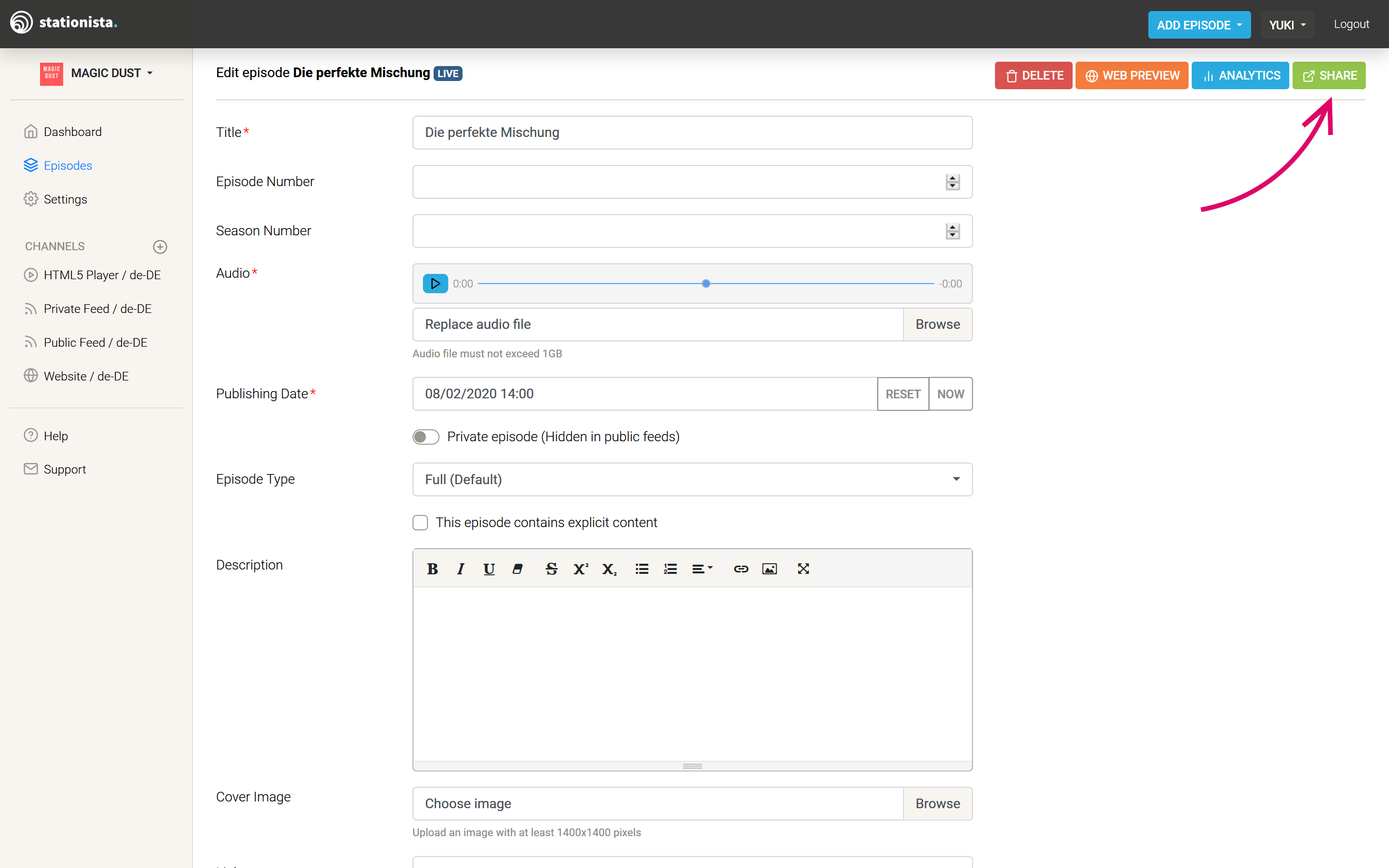 Create Video
With a click on CREATE HEADLINER VIDEO you will be redirected to Headliner and can customize your podcast video preview